A Sad Story.. You Should Read This..
Tuesday, February 21, 2012 23:51
I don't really want to tell this story as it too personal but I guess I shouldn't be too selfish and be more open about it. My wife comes from a lineage that has diabetes. It's a disease that has negative and emotional connotations in the family. Her dad died due to the illness several years back which is still fresh in her memory till this day. This has taught us to be more conscious of what we eat and drink to make sure that there isn't too much added sugars in our diet. Carbonated drinks are strictly banned in the family. Candies, sweets and lollipops are avoided at all costs.
Diabetes is the #1 disease in Malaysia. 1 in every 7 adults has it. Living with less added sugars is definitely one of the answers to all of this. Thus this is what we want for Ian. Ian has been drinking Anmum brand for quite some time simply because it contains no added sugars compared to many other brands in the market. I think it's good that parents in Malaysia are made aware of the importance of giving their babies a no added sugars growing up milk powder so that they can take the necessary steps for their babies/kids. There are several clinics that have been promoting this healthy lifestyle. Some of them are KLINIK FAUZIAH DAN RAKAN-RAKAN and KLINIK KANAK-KANAK TTDI. There are actually videos on this too. I have posted some of the video in my last post, but I guess it's worth putting them in the post again. Some of the points are very enlightening.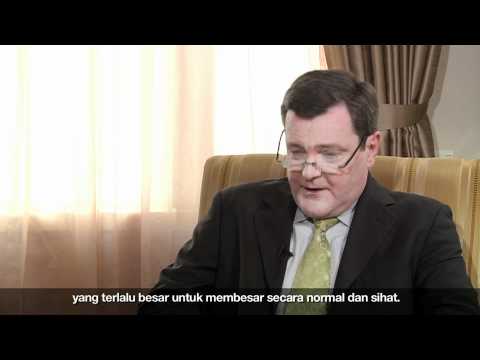 If extra added sugars are consumed by a child, those extra calories will simply go towards laying down excessive body fats and may contribute towards later overweight and obesity. When they are fat, it's hard to get it down to the ideal size as they have been conditioned to have a big appetite. Glucose syrup solids, corn syrup solids and sucrose are all types of added sugars.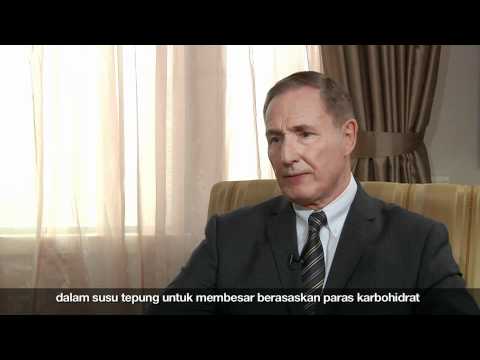 Carbohydrate per serve' is a good guide to the amount of added sugars in a growing up milk powder. Anything higher than 11-12 g for 'carbohydrate per serve' is added sugars. Try to look out for food and beverages labelled "No added sugars", "Less sugars" or "Sugar-free". However be aware that some products that says "Sucrose free" or "No Sucrose" can still contain other forms of added sugars.
I sincerely hope what I share is beneficial to all my readers.. after all, prevention is better than cure.
For more information on how to check if there are added sugars in your child's milk, I saw an Anmum Essential ad in The Star on 25 Jan 2012.
Step 1: Look at ingredient list for names of added sugars.
Step 2: Look at front of pack. "No sucrose" doesn't mean there isn't any added sugars.
Step 3: Look at Nutritional Information Panel. Anything higher than 11g-12g carbohydrate per serve means added sugars.
Step 4: Taste your child's milk. You should take note on how sweet it is.
Step 5: Look out for "No Added Sugars". So far, only Anmum Essential has absolutely no added sugars.
Around the same time in the Star I saw an advert from the Ministry of Health about their sugar reduction campaign. The new print ads mentioned a few thought provoking messages:
1. Added sugars can have many different names, such as corn syrup solids, sucrose and glucose syrup solids.
2. It is important to know how much added sugars there are in the foods and drinks you consume. Read the packaging and find their position in the ingredient list.
3. If an added sugar name appears near the top of the ingredient list, or there are more than one name present, then it's a good indication that the food has high added sugars.
4. Look for foods and beverages labelled "no added sugars" or "less sugars" or "sugar free"
5. Be aware of claims about specific types of sugar as there could still be other types of added sugars in these products – e.g. a product claiming "no added sucrose" or "sucrose free" could still contain other types of added sugars.
In relation to what the Ministry of Health said, I am wondering if milk formulas such as Mamil Gold that claims to have "no sucrose" in its formula have other types of added sugars in it. I am starting to think that it is very, very important to not just read the claims, but instead check the ingredient label to be absolutely sure that the milk does not contain any added sugars.
One Response to "A Sad Story.. You Should Read This.."
Leave a Reply