The Magic of Thinking Big! Why It's Something You Have To Do..
Wednesday, January 21, 2009 13:27
What if you tell yourself the following, "I want to have USD 1 million dollars in 2 years time". When your friends hear this, they will probably laugh at you for saying it considering you are currently only earning a meagre USD60,000 a year. Making a statement like this may seem unrealistic for some who currently even struggle to even make that salary or may have been underperforming in the office to the extent of putting his job on the line. This is the magic of thinking big!
By thinking big it helps you to look at things in a different way, do things differently. Your statement of making USD 1 million in 2 years is basically a goal that challenges you to breakout of comfort zone, go beyond your limits. According to Tony Robbins, "If you want to make it big, you have to push yourself beyond your limits. You've got to pump yourself up and get yourself into a hyper mental state".
You may start thinking, what shall I do to achieve that kind of income? What business should I be in? Whatever it is, plans or steps to achieve that goal have to be made. You can't simply say that and continue with your normal routine and expect things to happen. This is not how you get the universe to help you under The Law of Attraction! If you want to move mountain, decide how you want to do it, think very hard. Believe in yourself. Otherwise who else. Of course there will be challenges. Whenever the stumbling blocks come, don't let them ever to distract you. Keep your focus. Focus on solutions, not the impossible! That's how we got people on the moon and we make steel fly! It' because people know how to think big and follow their vision with actions.
Bill Zanker, the owner of Learning Annex has learned the magic of thinking big from the father of thinking big, DONALD TRUMP.  Back then Bill was running a small company that barely makes USD5.5 million in revenue. He was thinking of getting Donald Trump to give a talk at one of seminars organised by his company. He started off by offering Donald Trump USD10,000 as a compensation. But with this little amount, he found himself immediately rejected by Donald's secretary. Even when he raised the stake to USD 100,000. Realising how much he wanted Donald to speak at his event, he started to do the unthinkable. He offered DONALD TRUMP a cool USD 1 million dollars.This is where his life took a different turn. Later his seminar has become big enough to attract large number of people to enable him to pay Donald Trump many times over.
"If you're going to be thinking anyway, you might as well think big."  This is what Donald Trump has been famously quoted for.
Trump considers his ability to think in larger than life terms one of his greatest strengths and a major reason for his significant success. "Most people think small because most people are afraid of success, afraid of making decisions, afraid of winning," he says. "And that gives people like me a great advantage." Trump is not afraid to go after what he wants, nor is he afraid of the consequences of his decisions. There are two good books that you can read which really ignites my passion to think big in anything that I do. One of them is TRUMP – THINKING BIG, MAKE IT HAPPEN IN BUSINESS AND LIFE written by Donald Trump and Bill Zanker!
Donald Trump at one of Learning Annex's expos.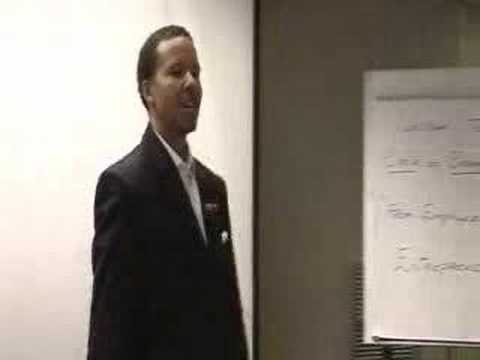 Think Big!!! Watch this video clip carefully..
The other one is old time classic, The Magic of Thinking Big by David J Schwartz …
One of people who started from a miserable life to rich and fulfiling life is ADAM KHOO.
Go ahead and change your life now..then come back to this blog and tell me what have you achieved in your life!
2 Responses to "The Magic of Thinking Big! Why It's Something You Have To Do.."
Leave a Reply